Water and The Spirit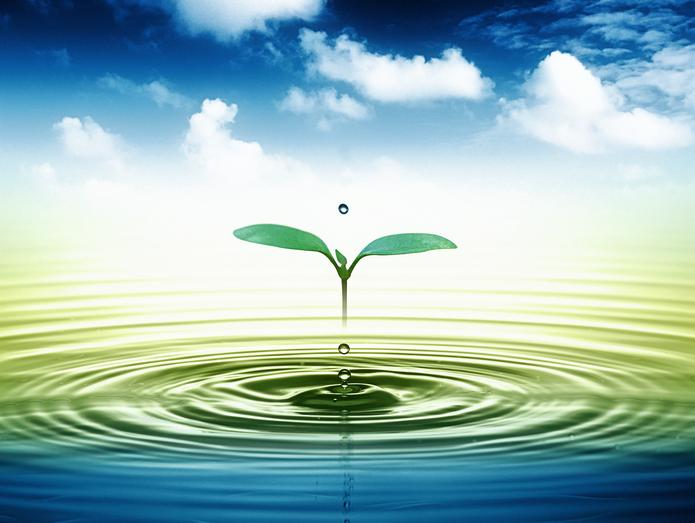 Ano bang ibig sabihin ng "born again"? Marami kasing nagsasasabing ito ay isang samahan, more specifically, mga samahang charismatic o pentecostal. Pero iyon nga ba ang talagang kahulugan ng born again sa Bible?
PART TWO:
Ang isa pang clue na maari nating gamitin para maunawaan natin kung ano ang ibig sabihin ng born again ay nasa John 3:10,
"You are Israel's teacher and do you not understand these things?"
Bilang mangangaral sa Israel, dapat raw alam na ito ni Nicodemus. Nangangahulugan lamang na nasa Old Testament ang background ng mga katagang ito. At kung sa Old Testament nga, saan naman? Meron tayong tatlong leads: Isaiah 44:3-5;Ezekiel 11:16-25; at Ezekiel 36:25-27.
Unahin natin ang Isaiah 44:2-5,
"For I will pour water on the thirsty land, and streams on the dry ground; I will pour out my Spirit on your offspring, and my blessing on your descendants. They will spring up like grass in a meadow, like poplar trees by flowing streams. One will say, 'I belong to the LORD '; another will call himself by the name of Jacob; still another will write on his hand, 'The LORD's,' and will take the name Israel."
Isa ito sa mga ipinangako ng Dios sa bayan ng Israel. Ang pagbubuhos ng tubig sa tuyong lupain at pagbubuhos ng Espiritu para kanilang mga anak. Umaakma ito sa sinabi sa John 3:5 na born of water and the Spirit kung pagsibol ng panibago at masaganang buhay sa kaharian ng Dios ang tamang pakahulugan.
Pangalawa, sa Ezekiel 11:16-25.
"Therefore say: 'This is what the Sovereign LORD says: Although I sent them far away among the nations and scattered them among the countries, yet for a little while I have been a sanctuary for them in the countries where they have gone.'

"Therefore say: 'This is what the Sovereign LORD says: I will gather you from the nations and bring you back from the countries where you have been scattered, and I will give you back the land of Israel again.'

"They will return to it and remove all its vile images and detestable idols. I will give them an undivided heart and put a new spirit in them; I will remove from them their heart of stone and give them a heart of flesh. Then they will follow my decrees and be careful to keep my laws. They will be my people, and I will be their God. But as for those whose hearts are devoted to their vile images and detestable idols, I will bring down on their own heads what they have done, declares the Sovereign LORD."
Ang diwa ng talatang ito ay hawig din sa Isaiah 44:2-5, ang pangakong pagsibol ng panibago at masaganang buhay pabalik sa kanilang bayan. Na sila ay makabalik sa pagkakatapon sa kanila mula sa mga dayuhang bansa. Na sila ay makabalik na nilinis sa idolatry. Ito marahil ang kaharian ng Dios na kanilang inaasahan ng mga Israelita na si Nicodemus ay isang mangangaral.
Pangatlo, sa Ezekiel 36:25-27.
"I will sprinkle clean water on you, and you shall be clean from all your uncleannesses, and from all your idols I will cleanse you. And I will give you a new heart, and a new spirit I will put within you. And I will remove the heart of stone from your flesh and give you a heart of flesh. And I will put my Spirit within you, and cause you to walk in my statutes and be careful to obey my rules. You shall dwell in the land that I gave to your fathers, and you shall be my people, and I will be your God. And I will deliver you from all your uncleannesses. And I will summon the grain and make it abundant and lay no famine upon you."